Checkpoints are all around Ascalon. In order to save a checkpoint you simply have to step on it. In order to use it you have to stay out of battle (30 seconds without getting attacked). All checkpoints cost money to use (depending on how far they are), except the main checkpoint in Temple. 36 checkpoints unlocked is the requirement for a mission of the Explorer Society Quest (Yalaharian Second Addon, NPC Angus). Some checkpoints require Premium Account in order to use/save.
List of Checkpoints :
10 Beginner's Crossroads (unlocked automatically after character creation)
11 Scarab Cave (unlocked by taking the scarab task from NPC Elizabeth)
12 Mountain of the Giants 
13 Elf Fortess
14 Scoundrels Hills
15 Tortoise Swamp
16 Bog Raider Swamp 
17 Zombie Dungeon
18 Giganticas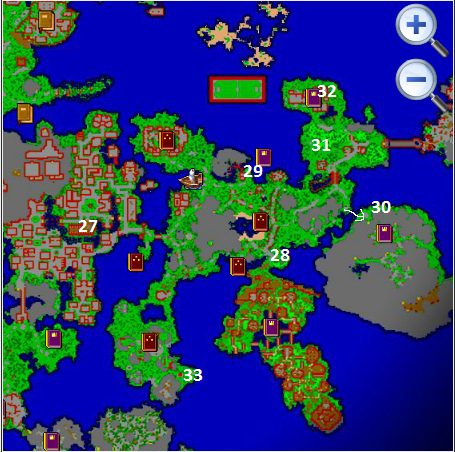 19 Zombie Dungeon [Deep]
20 Swamp
21 Sandy Islands
22 Lizard Territory
23 Dungeon of the Giants [Deep]
24 Orc Fortess [Deep]
25 Serpents Island
26 Barbarian's Land
27 Eastern Depot (unlocked automatically at level 70)
28 Eastern Crossroads
29 Strange House (unlocked automatically by reaching level 150, premium required)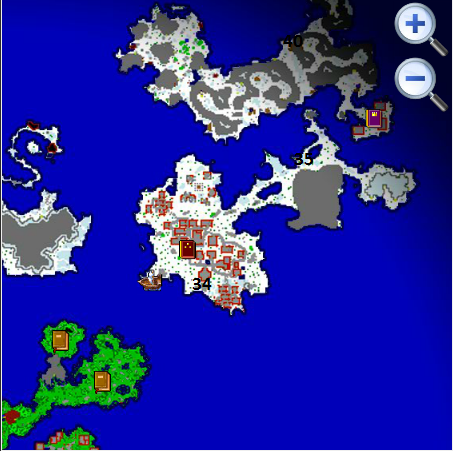 30 Den of Dragons
31 Circle of Nature
32 Priestess Dungeon
33 Hag's Encampment
34 Frozen Islands 
35 Frozen Islands [Deep]
36 South Depot (unlocked automatically by reaching level 250)
37 South Crossroads
38 Undead Bulwark
39 Mercenary Camp
40 Arctic Island 
41 Reign of Chaos (400+)
42 Dungeon Keeper (unlocked automatically after reaching 50 level)
43 Beholders Tomb (300+)
44 Point of Hope (300+)
45 Northern Star
46 The Forgotten Watchtower
47 Lauhew Valley
48 Ridgefire Camp (300+)
49 Unknown
50 Dead Lands
51 Mines of Audith
52 Disgusting Stop
53 Crimson Desert
54 Dead Lands [Deep]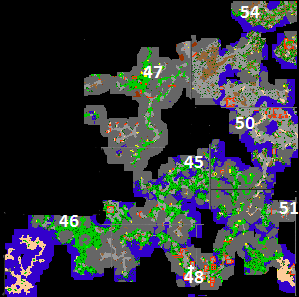 55 Lightbring Basement
56 Mystery Island
57 Crimson Basement (7 alchemy coins are required to unlock this checkpoint)

Made by Inossus :)
Community content is available under
CC-BY-SA
unless otherwise noted.